OK...I'm really not big on ceremony or patriotic furor...I don't write letters to our representatives, don't participate in the political arena except for charity causes, don't have a Canadian flag in the house that I am aware of, don't vote very often...etc...however...
if I was an American this would really piss me off...I'm not even American and I find it very disturbing: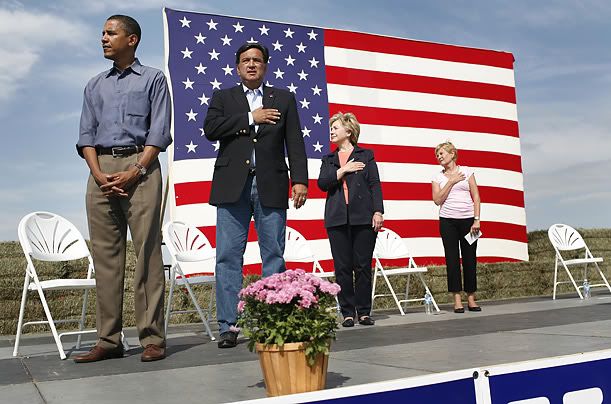 Senator Barack Obama, Governor Bill Richardson, Senator Hillary Clinton and Ruth Harkin stand during the national anthem.
http://www.time.com/time/photogallery/0 ... 35,00.html
apparently this President ' refuses ' to wear a flag pin, and ' refuses ' to place his hand over his heart during the US National Anthem...
now if this was Joe-Shmo ...OK...but this is the President of the United States of America dissing every American who has shed blood for his Country...
absurd...and you elected him.
Do I hear IMPEACH the ( insert vulgar comment here )!